Shopping Cart
Your Cart is Empty
There was an error with PayPal
Click here to try again
Thank you for your business!
You should be receiving an order confirmation from Paypal shortly.
Exit Shopping Cart
| | |
| --- | --- |
| Posted on November 4, 2011 at 8:28 PM | |
Well today was a very eventful yet enjoyable day.
I started off running slightly late as I drove Sam to school today,  because of the horrendous rain, I felt sorry for him walking today in all that rain - it is very unusual for me to drive him these days as he normally bikes or walks now that he is at secondary school.  I forgot how busy the traffic is at that time of day but luckily didn't get held up for too long so I was back on track again.
I then made it into my studio to meet with a lovely new customer who brought me 4 beautiful quilts to be quilted.  It is always nice to work with quilts that you love.  Actually I haven't worked with any quilts yet that I don't like.  I am so lucky ...... 
Anyway my customer was probably having just as bad start to the day following an accident on her way to me which had delayed her too and was a half an hour or so late.  Normally this would not be a problem, however I had agreed to meet with a customer at Chilford quilt festival to give her  back her gorgeous quilt that I had quilted for her, which would save on the return postage.  I was a little embarrassed to be quite a bit later than anticipated in my arrival.  Luckily she was not angry with me in the slightest, but all the same I don't like to be late.  She loved her quilt which is always very nice to have such positive feedback of my work.
I then enjoyed the rest of the day looking at quilts and trying to to spend too much - I was actually quite restrained.  I kept telling myself that I could not possibly need any more fabric until I had made at least 10 more quilts from my stash!!!!  however some bargains just had to be snapped up.  I don't normally buy cheater fabric, but I want to make a couple of quick samples for pantograph patterns that always look better when stitched out, so when I get around to it that is what is planned for the cheater patchwork fabric.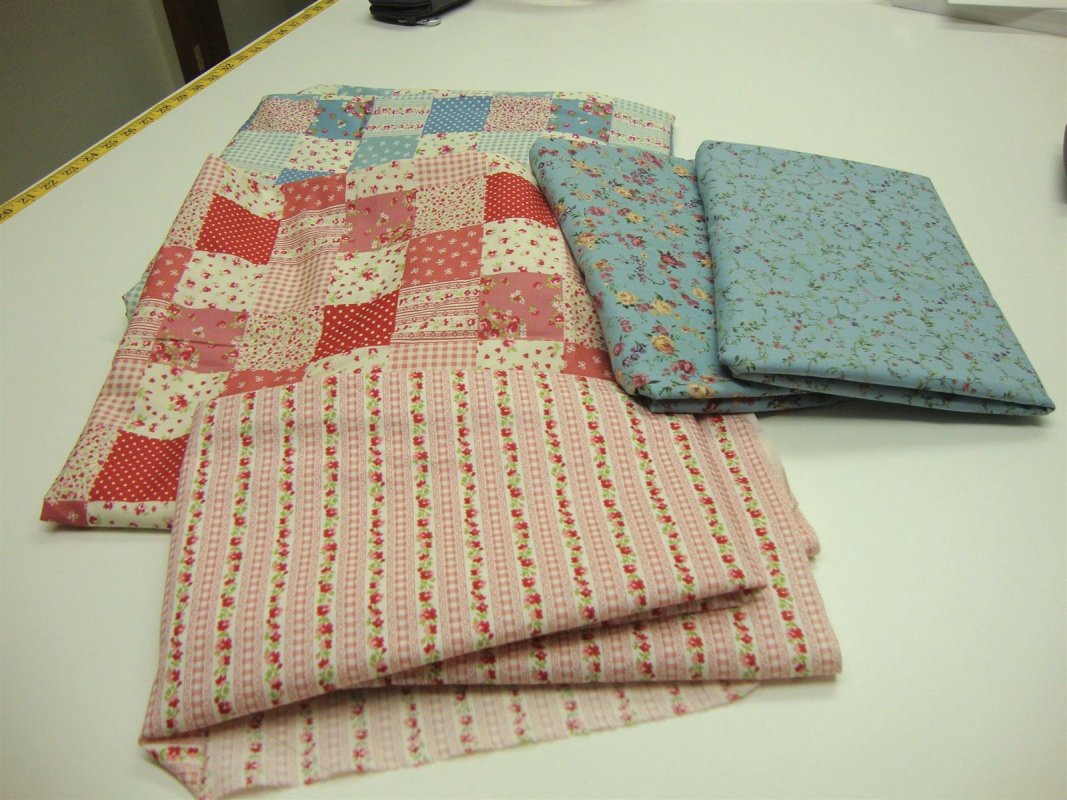 This is my VERY restrained fabric purchases, but I did also buy a Japanese bag making book (of which I have quite the collection now) as I love to study the ways that they are made, and I have plans to make at least one in every book.  Maybe one day soon.
I stopped myself from buying two gorgeous coloured jelly rolls, but now I am thinking I should have bought the lovely bright one.
The two lovely blue moda fabrics quickly made their way into my stash...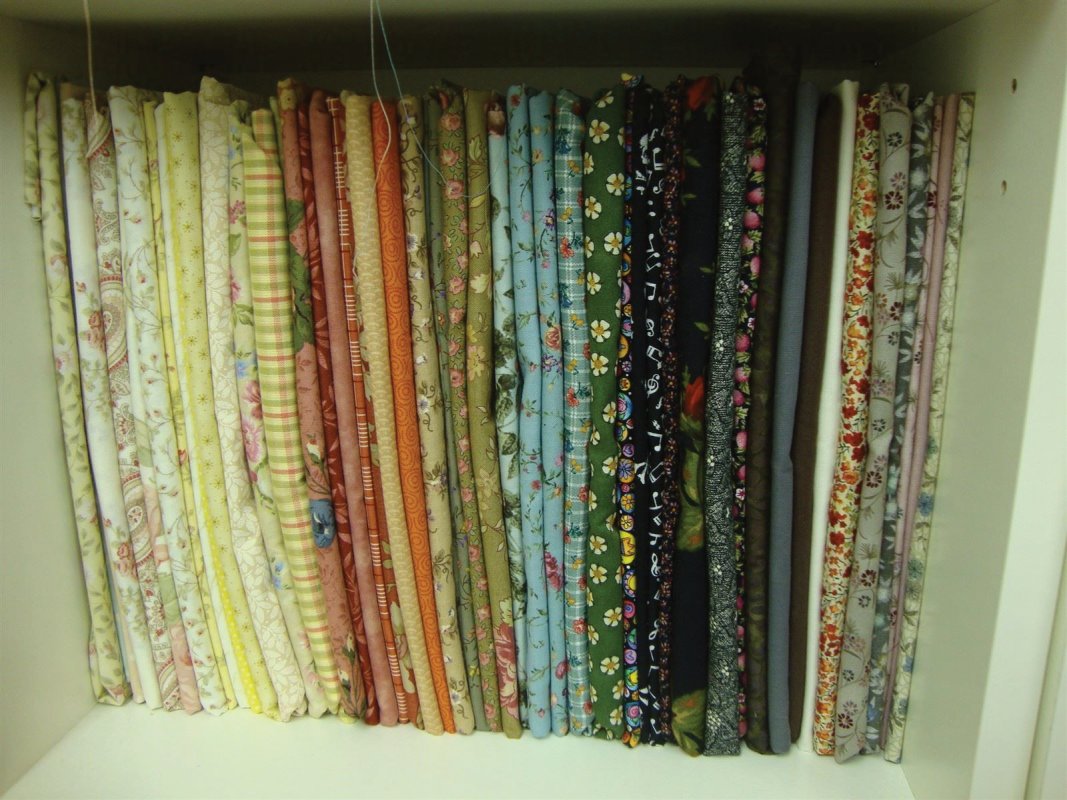 Can you spot them?
During the afternoon, as it was so busy in the cafe at the festival which was heaving with quilters and very very hot I took a breath of fresh air and wandered to my car for a drink and some food which I had left in my car.  On approaching my car, a rather agitated lady asked me if that was my car, to which I answered yes.  She said "well your car has just caused a car accident"  I said "how exactly?"  anyway apparantly she could not see around my car to pull out and another car had crashed into her.   I said that the car marshalls had told me to park there, and there were other cars parked next to me either side at the time I had left the car when I had arrived a couple of hours prior.   The car marshalls were however a nightmare from the start and were pretty useless and very grumpy.  However my car was not unsafely parked, and I am guessing that this accident had pretty much just happened and put it down to the stress of the situation that made this lady so nasty towards me.  I didn't consider it my fault that two other drivers had been careless in their driving.  Ian confirmed with me later that a parked car can't be the cause of an accident.  By this time however, the cars who had been parked either side of me, and all around me had left for the day and it looked like I had parked all on my own,  so I moved my car and nestled in with more parked cars.  I was worried that the lady was going to harrass me further.  Luckily she didn't thankfully.
So all in all an eventful day....  I am glad to be home safe and sound.  I am still pretty nervous driving any distance following the car accident that I was involved in last June, and a day of standing, driving and walking (all things that were normally taken for granted prior to my accident) took there toll on my back today and I was glad to get back to sit down and take more painkillers after the ones I had taken earlier had worn off an hour or so before.......
Well tomorrow is another day.
Categories: General
/